Pineapple Cup Montego Bay Race 2003
To View Images of the 2005 Pineapple Cup Montego Bay Race Click HERE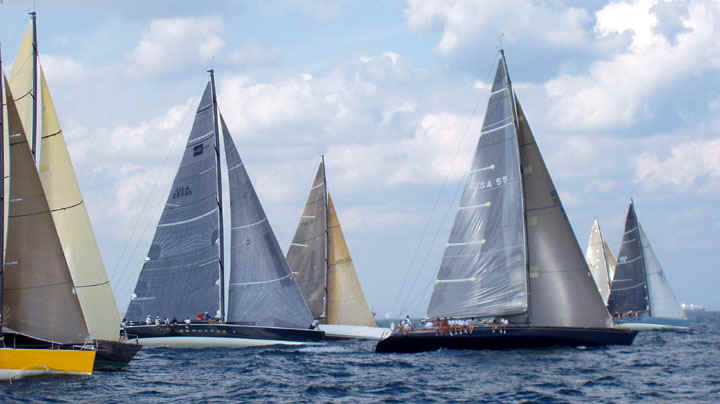 To view the Pineapple Cup Montego Bay Race start photos click HERE.
The popular Pineapple Cup Montego Bay Race (formerly known as the Miami - Montego Bay Race) has attracted prestigious international entries since its inception in 1961.
This classic ocean race is run biennially (on the odd year) under the management of a joint race committee of the Storm Trysail Club, the Montego Bay Yacht Club and the Jamaica Yachting Association. Skippers, crews and boats, in IMS and PHRF divisions will challenge the course of 811 nautical miles to vie for the Pineapple Cup, awarded for best overall performance, the IMS Class Seahorse trophy, the PHRF Arawak trophies, and the Windward Passage Challenge Cup, awarded for breaking the course record.
To visit the official web site of the Pineapple Cup Montego Bay Race, please visit our friends at: http://montegobayrace.com/
Visit other Photo Galleries of William Spruance
For reprints please go to Photo Reprint Order Page
All Photos are © Copyright 2003 Spruance Enterprises www.spruance.com